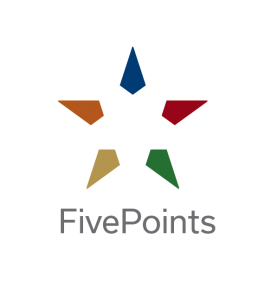 People with disabilities may bring their bona fide service animals to all public accommodations
Owners of public accommodations are not required to allow "emotional support animals", only service animals that meet the definition
Refusing to allow a service animal into a public accommodation can result in penalties.
Falsely claiming that an animal is a service animal can also result in penalties
Public accommodations may only ask questions about your service animal's particular task training
Under Texas law and the federal Americans with Disabilities Act (ADA), people with disabilities may bring their service animals to all public accommodations, such as government buildings, hotels, restaurants, stadiums, and stores. Both laws protect people in Texas who use service animals. The following contains information on which animals qualify as service animals and which public accommodations must allow them.
Service Animals Defined
Under Texas's Human Resources Code, a service animal or an assistance animal is a dog (and in some instances, a miniature horse) that is specially trained to assist someone with a disability and is actually used by a person with a disability. These conditions count as a disability:
deafness or another hearing impairment
a visual impairment
a speech impairment
a mental disability
a physical disability
an intellectual or developmental disability
post-traumatic stress disorder, or
any health impairment for which the person needs special ambulatory services or devices.
Under the ADA, a service animal is a dog (or, in some cases a miniature horse) that is individually trained to perform tasks or do work for the benefit of a person with a disability. The tasks or work the animal does must be directly related to the person's disability.
Neither law covers pets or what some call "emotional support animals": animals that provide a sense of safety, companionship, and comfort to those with psychiatric or emotional disabilities or conditions. Although these animals often have therapeutic benefits, they are not specially trained to do particular types of work for their owners. Under the ADA and Texas law, owners of public accommodations are not required to allow emotional support animals, only service animals that fit the definitions above. (Psychiatric service dogs are, however, covered by both Texas law and the ADA. These are dogs that are trained to provide services such as responding to an owner's panic attack by initiating contact to comfort the owner or alerting an owner who is exercising poor judgment due to bipolar disorder that he or she is driving dangerously.)
What Counts as a Public Accommodation in Texas?
Texas law has a very broad definition of public accommodations. It includes everything from government buildings and public streets, sidewalks, and transportation to restaurants, hotels, stores, offices, places for recreation and amusement, and any other place where members of the public are customarily invited.
Under the ADA, the definition of public accommodations is also very broad. It includes:
hotels and other lodging establishments
public transportation terminals, depots, and stations
restaurants and other places that serve food and drink
sales or rental establishments
service establishments
any place of public gathering, such as an auditorium or convention center
places of entertainment and exhibit, like theaters or sports stadiums
gyms, bowling alleys, and other places of exercise or recreation
recreational facilities, such as zoos and parks
libraries, museums, and other places where items are collected or displayed publicly
educational institutions, and
social service centers.
You may bring your service animal to any place that appears on either of these lists.
Rules for a Service Animal in Texas
Under Texas law, no public accommodation may make demands or ask questions about your service animal's certification or qualifications, except to determine what type of assistance the animal provides. If your disability is not apparent, the establishment may ask whether your animal is a service animal and what work it is trained to do for you.
The ADA allows public accommodations to exclude a service animal that poses a direct threat to the health and safety of others. For example, if your dog is dangerously aggressive towards other patrons, it can be kicked out.
You cannot be charged extra to bring your service animal on public transportation. However, you can be required to pay for any damage your animal causes.
If you use a service animal to assist you with travel or auditory awareness, the animal must be in a harness and leash.
There are penalties for refusing to allow a service animal in a public accommodation. Texas law also imposes penalties on those who falsely claim or imply (for example, by using a service animal harness) that their animal is a service animal, when it is not.
Tom Turet is an AV Preeminent-rated attorney, board certified in Commercial Real Estate Law. Tom has practiced real estate, title, energy, corporate and mortgage lending law for over 38 years, with extensive experience as a fee office title attorney and advisor to banks, mortgage companies and other lending institutions.